 Modern
Cloud Native

SIEM

Reduce costs and help your existing team detect threats faster with Matano's full-featured SIEM platform built on a security data lake.
Unified Security Data Lake
Ingest and store all your security data into a scalable data lake. Matano automatically ingests data from all of your security and software products with hundreds of prebuilt integrations and parsers.
Detect & Respond Faster
Get started with Matano's 800+ out-of-the box correlation rules tuned to your environment to detect and remediate threats in realtime.
Search Experience
Easily search data and build detection rules across your data lake using a intuitive search language compatible with Splunk SPL. Modernize your SOC without retraining your workforce.
HOW IT WORKS?
Analyze and Store All Your Data
Matano is a revolutionary SIEM built on a security data lake designed for petabyte scale analytics.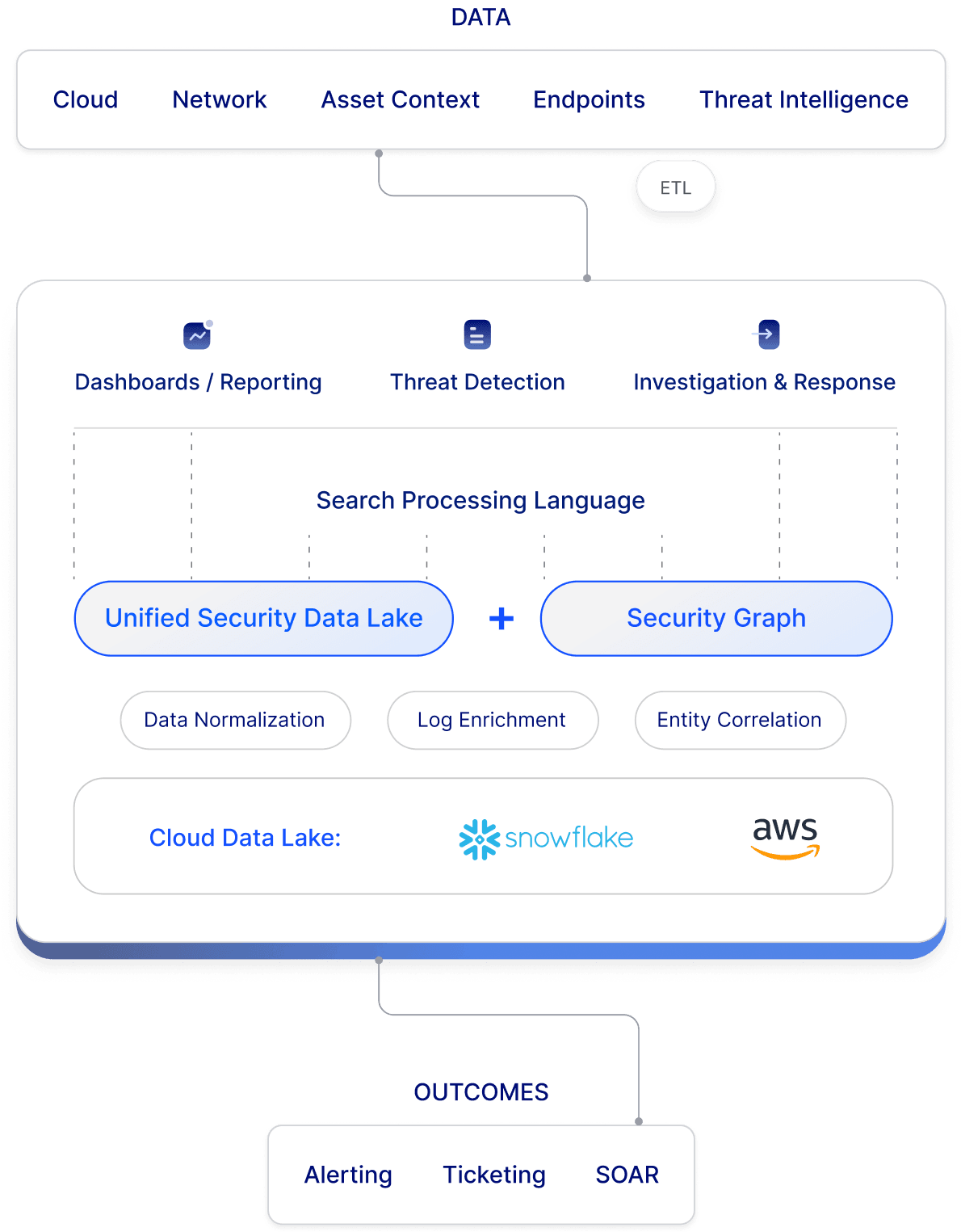 6x
reduction in total cost of ownership (TCO)
Cloud-native data lake scale on pure object storage with unlimited retention, and a predictable pricing model so you don't have to compromise security visibility due to cost and scalability concerns.
1000+
pre-built parsers
Automatic integration with 1000+ data sources, normalized to a common schema (ECS) using pre-built parsers and enriched using context from threat intelligence feeds and the Security Graph.
800+
detection rules
Over 800 out-of-the-box detection rules, spanning your entire environment from endpoint and network to cloud, including correlation rules detecting threats across multiple data sources.
KEY FEATURES
Get a quick overview of the platform
Respond proactively to security alerts, leveraging the tools that your teams are familiar with
Collect all your logs into a scalable data lake
Matano helps you ingest and normalize unstructured security logs into Snowflake and AWS for blazing fast search and analytics. Your data is always stored in S3 for unlimited retention at petabyte scale. Leverage hundreds of pre built connectors to ETL data from common security sources like Cloud, SaaS, Host, Network, and Identity logs.
Search and detect using SPL compatible query language
Quickly search your data lake for IOC's and pivot across hundreds of common fields using the Elastic Common Schema (ECS). Use Matano's Splunk compatible search language to slice and dice data into charts and visualizations for interactive threat hunts.
Contextualized alerts in realtime
Matano automatically pulls threat intelligence and asset context into a security graph and combines it with the data lake to deliver high fidelity alerts and help you focus on the threats that matter.
INTEGRATIONS
Unlock the full potential of your data
Matano comes with out of the box integrations with hundreds of data sources.
Try the
Cloud native

SIEM built on a security data lake.